Bringing our brand to life
Our goal was to pay respect to the land and capture the Tipperary landscape. You will even see an illustration of the Rock of Cashel in there, an important heritage site in Ireland and a place that fills us with pride.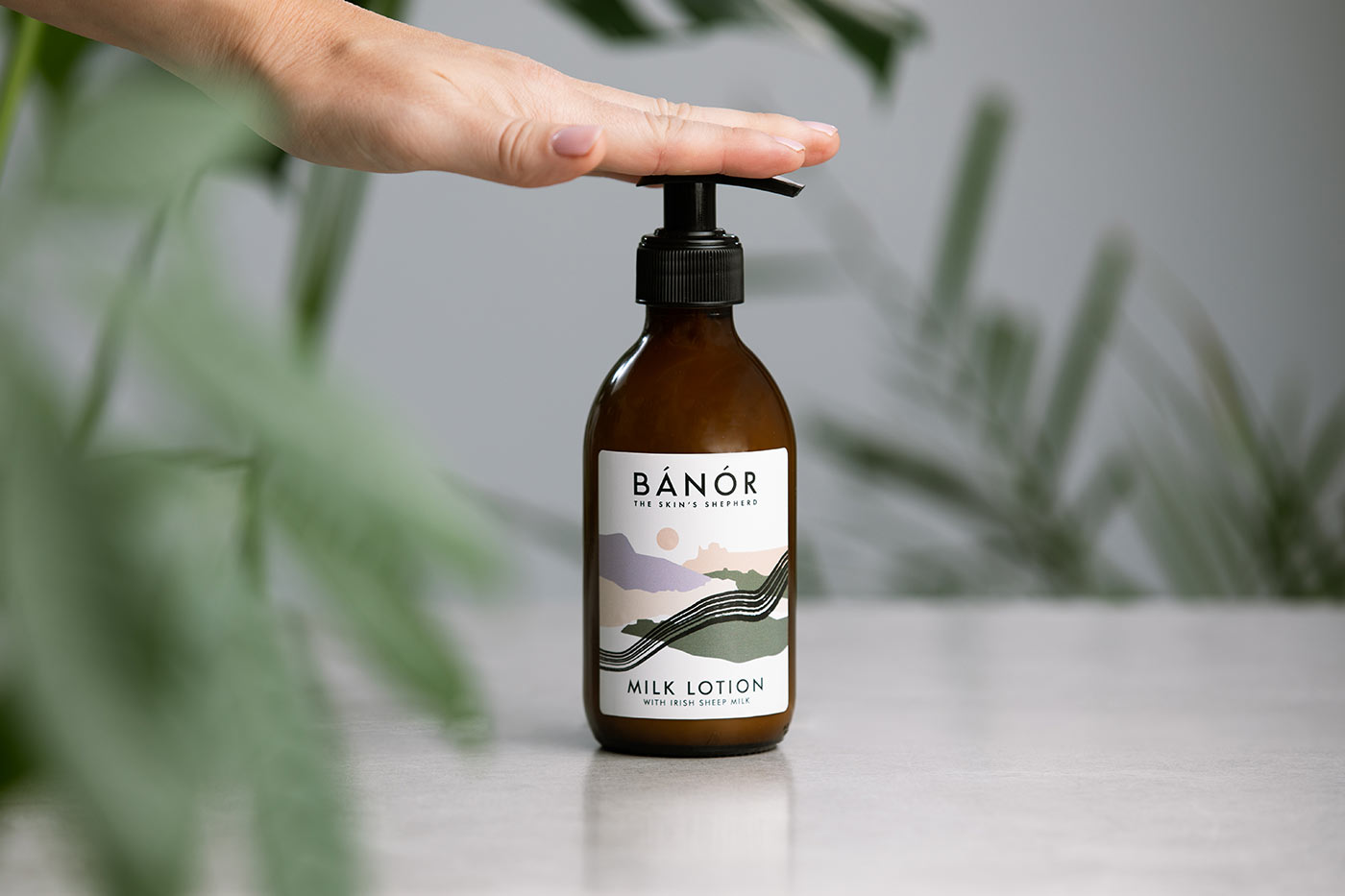 Our Inspiration
Every time we look at one of our products, we are reminded of what inspires us.
The cream and white colours praise the sheep milk and wool from which our collection comes from
The green colour and rake stroke effect reflect our strong familial links to the land
Lavendar represents the signature scent, promoting relaxation and healing for you
The peach colour evokes a sense of pride in the land we come from, reminding us of a September sunrise